I take a lot of family pictures and I do a lot of videos.  And, recently, I migrated my family's media system.  I kicked Dropbox to the curb and went with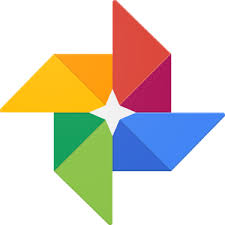 OneDrive.  Microsoft OneDrive does a fantastic job with providing a variety of ways to share files.  And, the display is fantastic.
Meanwhile, in case you have not seen Google Photos, yet, it is what you would expect.  Amazing!  The sharing features are stellar.  The display is solid and the search functionality is truly impressive.
In Google Photos, I was amazed when I typed in "Las Vegas" in the search bar and every picture that I had in Google Photos taken in Las Vegas showed up.  The files weren't all necessarily geo-tagged with "Las Vegas".  In some cases, Google just recognized the scenery as that of Las Vegas.
All of that being said, why use both OneDrive and Google Photos?  Answer:  redundancy and peace of mind.  If both of these services lost everything in my account at the same time, we are probably in some kind of crisis where digital photos wouldn't matter much anyway!  Also, the costs are such that it is now very affordable to have redundancy in services.  Most of us have way too many photos and video to keep on the hard drive of your computer.  And, frankly, I don't trust the reliability of external hard drives with my family's most precious memories.
Introducing my system utilizing OneDrive with Google Photos …
This system allows me to have redundant secure backups with Microsoft and Google.  It also allows me to clear up valuable hard drive space on my computer.  And, it allows me to get images and videos off my phone.  I free up space everywhere and I have secure backups that I can get to quicker than if I were looking for it on a Seagate hard drive.
What about costs?  For the Google portion, the cost is up to you, really.  If you have high high quality photos, you can pay for the cost of storage.  And, it's still super affordable with Google.  $10/month for a terabyte.  Not bad.  If it's not a big deal to you and you are okay with Google storing 16 megapixel copies of your photos, you can get your storage for free, even!
And, with OneDrive, you are looking at $6.99/month at the time I write this.  And, along with the storage, you get Office 365.
So, what are the steps you need to take?  It's super simple:
Step 1.  Install Google Photos and OneDrive to your desktop.
Step 2.  Go into Google Photos Desktop and point to the OneDrive folder for uploading into Google.
(I use a Mac so this process might be slightly different for you.)  But, click this icon at the top of the page.
There will be a "preferences tab".  Click that.
Under "Desktop Folders", there will be a link for "Add".  Click that to add the path of your OneDrive folder for indexing by Google.
Step 3.  Once you upload a folder/files into OneDrive, go into the Desktop and move the files into a folder.  I organize my photos by year.  So, I have a "2015".  The idea is that once the files are uploaded into OneDrive and you move the file into a folder, it is deleted from your computer.  Therefore, you need to give the system some time to do it's magic.  You need to give Google and OneDrive the time to upload the images/videos.
Step 4.  Check the OneDrive preferences to ensure that you are not keeping the folder where your pictures ultimately end up on your computer.  In my example it was the 2015 folder.  Essentially, once you move the photos into the destination folder, they become deleted from your computer.  But, it won't matter because you will already have backed it up into OneDrive.  And, Google will already have grabbed it!  So, it is backed up by both Microsoft and Google.  I, personally, feel pretty good about that level of redundancy.
Step 5.  When you import photos from you camera, simply upload into OneDrive.  Everything else is automated.
At that point, you can move the deleted folders on your computer onto an external hard drive, if you choose.  But, I actually feel pretty good about just letting them go.  Even then, I do it anyway.  Hard drives fail.  You could back up those photos and back up the external.  But, that's really up to how comfortable you feel with this approach.  If you are into photography or the size of the pictures that you shoot is super important, I understand the necessity of backing up the original.
This system works for me.  It allows me to get stuff off the phone.  I don't back-up directly to OneDrive or Google over wifi – though that is an option.  And, I don't do so out of paranoia.  How do I know that all photos and videos are backed up?
So, my process involves hooking up my phone.  That allows me to import everything to the OneDrive folder.  At that point, I know it's being backed-up.  Then, I can delete everything on my phone and let the system do the rest!
I would love to hear any ideas you might have for improving on this system or any systems that you have that work.